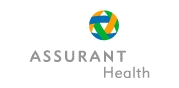 Individual & Family Health Plans
MaxPlanSM

MaxPlan offers the most extensive benefits and the most options for achieving the security and peace of mind, including an unlimited office visit copay option.

CoreMedSMIf you're looking for broad coverage at the best value, CoreMed is the plan. This plan offers many options for controlling premiums – without giving up benefits.

RightStart®The right design, the right price, the right plan – that's RightStart. Priced as low as 50% less than other popular plans, RightStart gives consumers who didn't think they could afford insurance an affordable option.

OneDeductible HSA. This qualified plan offers broad, high-quality protection with the convenience of one deductible covering everyone on the plan and the ability to build tax-free HSA funds.

SaveRight HSASMThe most affordable qualified high deductible plan, SaveRight's low premiums fit even the tightest budget. And the premium savings can be used to fund a tax-sheltered HS

KeyMed

If you have a past or current medical condition such as Diabetes, Leukemia, Heart Attack, Chron's Disease, Parkinson's Disease, Hemophilia you will want to ask us about KeyMedtm from Assurant Health.

KeyMed is a new, limited benefit health insurance plan for individuals who are ineligible for major medical insurance, or who are looking for an alternative to plans that exclude coverage for specific health conditions.

Plan Features Include:

Prescription Drugs
Office Visits
Inpatient Hospital Benefits
Surgical Services
Network Discounts

Call us at 480-471-3836 to discuss your application.

Solutions to expand coverage

Assurant Health's supplemental products are a great complement to all health plans, especially high-deductible plans, and help pay out-of-pocket health expenses. We offer a variety of supplemental products that can be sold in conjunction with our major medical plans or as stand-alone coverage.

Products available in conjunction with our medical plans (varies by state):

Small Group
Life Insurance—Up to $30,000 per employee guaranteed issue (amount depends on medical plan selected). Additional amounts can be purchased up to $500,000.
Dental Insurance—Choice of six plans. Plans provide first-dollar coverage for preventive services with no deductible or coinsurance to satisfy! Dental insurance can also be purchased as a stand-alone product for groups of three or more.
Short Term Disability—coverage can be selected for up to 66% of an employee's weekly salary. Two plans are available—amount is based on a percentage of employee's salary or a flat amount from $50 to $1,000 per week.
Individual Medical:

SuiteSolutionsSM —Available through membership in Health Advocates Alliance, SuiteSolutions provides benefits, services and discounts that help to "gap" high deductible plans. Available benefits include Accident Medical Expense (AME) and Critical Illness.
Life Insurance—up to $200,000 term life insurance that's available to everyone on the individual medical plan. Includes an accidental death benefit and an accelerated death benefit for terminal illness.
Dental Insurance—pays cash benefits to offset the cost of routine, basic and major dental services. Coverage can be retained even if individual medical coverage is discontinued.
Hospital Indemnity Insurance—pays cash benefits, starting with the first day of hospitalization, regardless